Our Story
From the amalgamation in 1988 of three gymnastics clubs that were established in the 1950s, Tri Star has developed into the one of the largest gymnastics club in the country.
We have programmes to suit all ages from the baby tots to adults, from recreational to competitive, from beginner to Olympian, and we believe all children can benefit from being involved in our club as we are always striving to improve our programmes.
We are a family and community focused club, and our facility, the Auckland Regional Gymsports Centre, located on Keith Hay Park Mt Roskill, is available for hire.
Currently Shotokan Karate, Three Kings Judo and other mat based sports organisations train here, and we have community groups using the facility on a weekly basis.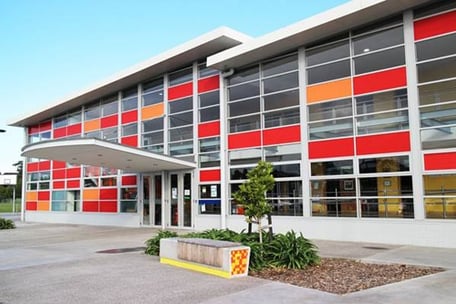 Our History
Tri Star Gymnastic Club was formed in 1988 and has its origins in three Central Auckland gymnastic clubs that were established in the 1950's: St Mary's, Mt Roskill and Onehunga Gymnastic Clubs.
Part of the original complex was the American Services gym built during the Second World War and initially located in Cornwall Park.In 1965, the gym building was moved to our site, having been donated by the Mayor, Mr Keith Hay.The facility was known as the Mt Roskill Gym and Youth Centre, and was used for gymnastics, weight lifting, judo, Maori cultural groups and community house classes.
In late 1985, a proposal was put to Auckland City to construct a new building, adjacent to the existing gym. The facility was completed in 1987, and the three independent clubs merged to become Tri Star Gymnastic Club Inc. in March 1988.
The demand for mat based sports and recreational space in both buildings exceeded their capacity by 2002, and fundraising began to build a new Gymsports Centre, by demolishing the old American Services gym and building a new and larger facility in its place.
The Auckland Regional Gymsports Centre Stage 1 was completed in 2007, and Stage 2 was completed in 2015.